Havok - Unveil New Album Details
Time Is Up
, the follow-up to Denver-based
Havok
's 2009 debut,
Burn
, will be released via Candlelight Records on March 29, 2011.
Featuring ten tracks mixed by the legendary James Murphy, the record immediately showcases the band's collective penchant for writing mammoth thrash anthems and the flawless musicianship that's come from the last year's worth of tireless live performances.
Havok will kick off their first tour in support of
Time Is Up
next month as support for Florida death metallers
Malevolent Creation
. Tour dates are available at
this location
.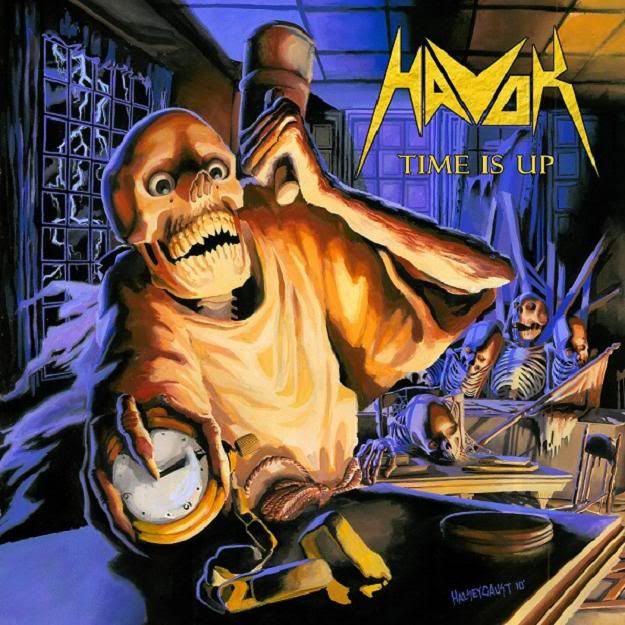 Time Is Up
tracklist:
01. Prepare For Attack
02. Fatal Intervention
03. No Amnesty
04. D.O.A.
05. Covering Fire
06. Killing Tendencies
07. Scumbag In Disguise
08. The Cleric
09. Out Of My Way
10. Time Is Up
Comments
Hits total: 3351 | This month: 7