Anal Cunt - Track From Upcoming Compilation Album Streaming Online
US noisecore/grindcore band
Anal Cunt
are now streaming online a track which contains the band's entire side of their 1991 split 7" with The Meat Shits. You can listen to the track
at this location
. This track will be featured on a 2CD collection of all their earliest works, entitled
The Old Testament
, set for release on November 22nd via Relapse Records.
Putnam commented about the collection: "The recordings from 1988 to 1991 represent the older A.C. sound. When the band started, the goal was to be the fastest, noisiest band around and to have absolutely no trace of musicality at all - no lyrics, no song titles, no music written for the songs... Over time, some musical parts were added here and there. The original A.C. influenced countless other bands, and was the only band (of its' kind) that actually toured and played out regularly."
Original A.C. drummer Tim Morse also stated: "The releases this year have turned out to be far more important than anyone ever could have imagined. They officially mark the end of A.C., forever. The band started 23 years ago became our lives. And as we all know, all things including lives... must end. But as a memorial to both Seth and A.C., we are all blessed to have had experiences as amazing as this."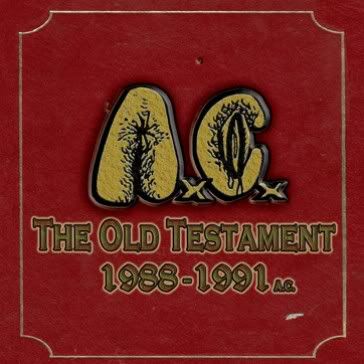 Comments
Hits total: 2938 | This month: 13