Dying Fetus - New Album Teaser Online
The cover artwork for
Reign Supreme
, the brand-new upcoming album by US brutal tech-death metallers Dying Fetus and follow-up to 2009's
Descend Into Depravity
, have been revealed. Also a teaser for the album be streamed in the YouTube-video located below.
A fan-filmed video of a new song, entitled "Invert The Idols", can be seen at
this location
.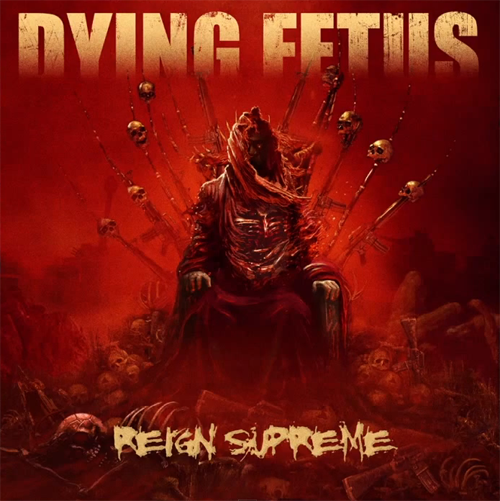 Reign Supreme
is set to be released on June 17th on CD/Deluxe CD/LP/Digital via Relapse Records.
Comments
Hits total: 3157 | This month: 29