Dying Fetus - New Song Online
"Subjected To A Beating", a brand-new song from Maryland-based brutal tech-death metallers
Dying Fetus
can now be heard in the YouTube-video located below.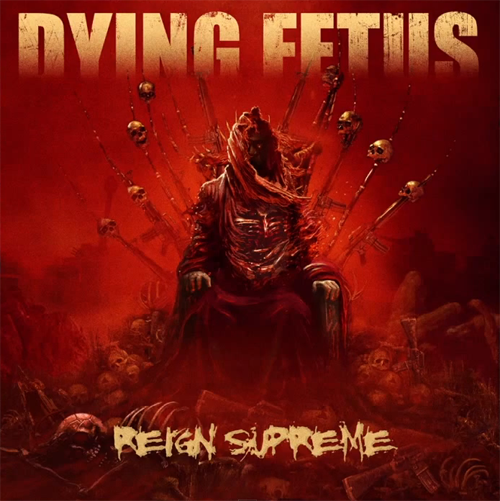 Reign Supreme
tracklisting:
01. Invert The Idols
02. Subjected To A Beating
03. Second Skin
04. From Womb To Waste
05. In The Trenches
06. Devout Atrocity
07. The Blood Of Power
08. Dead Whores Love To Fuck [Deluxe edition bonus]
"Subjected To A Beating" comes off the band's upcoming album
Reign Supreme
, which is set to be released on June 19th on CD/Deluxe CD/LP/Digital via Relapse Records. More info about the album were previously reported
here
.
Comments
Hits total: 2993 | This month: 13