Lord Mantis - Recording New Album
The follow-up to 2012's
Pervertor
is coming.
Lord Mantis
are currently laying waste in the studio for their next album which is "set to be much darker and more demented" than the previous. The sludge metallers are at their hometown Chicago-based Electrical Audio and Soma Studios working with Sanford Parker (
Twilight
,
Voivod
,
Eyehategod
,
Samothrace
), the engineer also responsible for recording the band's previous two albums.
This will be the group's third album and first for Profound Lore Records. And
Pervertor
was one of the nominees last year for
best sludge / stoner metal album
on
Metal Storm Awards 2012
.
Charlie Fell said in a brief recess between the sessions on these new works: "This record is more serious and dark than our other stuff. We have all been through a lot of really fucked-up shit in recent years, and that's all showing through in these sessions. We left behind anything slightly sci-fi, nightmarish or casually antagonistic, musically and visually; this time it's all brutally realistic and ultimately much, much darker."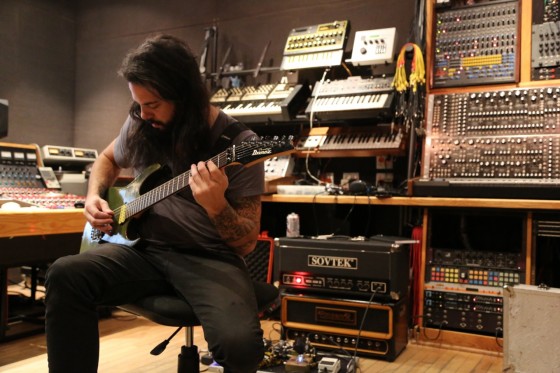 Comments
Hits total: 1622 | This month: 10