Metallica - Unveil 1986 Live Version Of 'For Whom The Bell Tolls'
Back to the 80s. The iconic
Metallica
will release a deluxe box set and 3-CD expanded edition of their classic album,
Master Of Puppets
. Because of that, you can now check out a live version of "For Whom The Bell Tolls" that was recorded on August 3rd, 1986 at Hampton Coliseum and is featured in the upcoming release.
The show in question saw
Metallica
playing with John Marshall on rhythm guitar, as frontman James Hetfield had broken his arm earlier in the summer. It also features late bassist Cliff Burton as well.
You can pre-order the release
here
.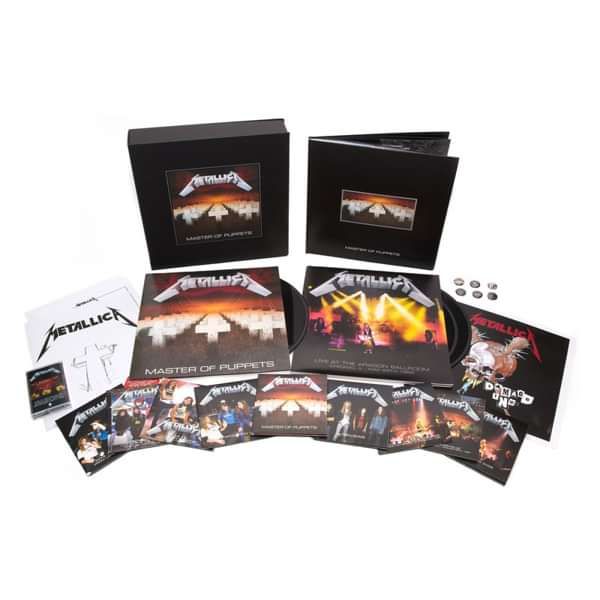 The limited edition deluxe numbered box set of
Master Of Puppets
including three vinyl records (with a MP3 Download Card), ten CDs, two DVDs, one cassette, a hardcover book including never-before-seen photos, a folder containing handwritten lyrics, a set of six buttons and a "Damage, Inc." lithograph. It will be available everywhere on November 10th.
Comments
Hits total: 2026 | This month: 25