Steven Adler - To Perform 'Appetite For Destruction' Album On Tour
Original
Guns N' Roses
drummer Steve Adler will perform the legendary
Guns N' Roses
debut album
Appetite For Destruction
live with his solo band Adler's Appetite. According to Alex Grossi,
Quiet Riot
guitarist and agent for the BTE Inc. booking agency, the drummer Steven Adler is planning to embark on a tour celebrating the 30th anniversary of
Appetite For Destruction
. He is expected to play the landmark record in its entirety plus other
Guns N' Roses
classics.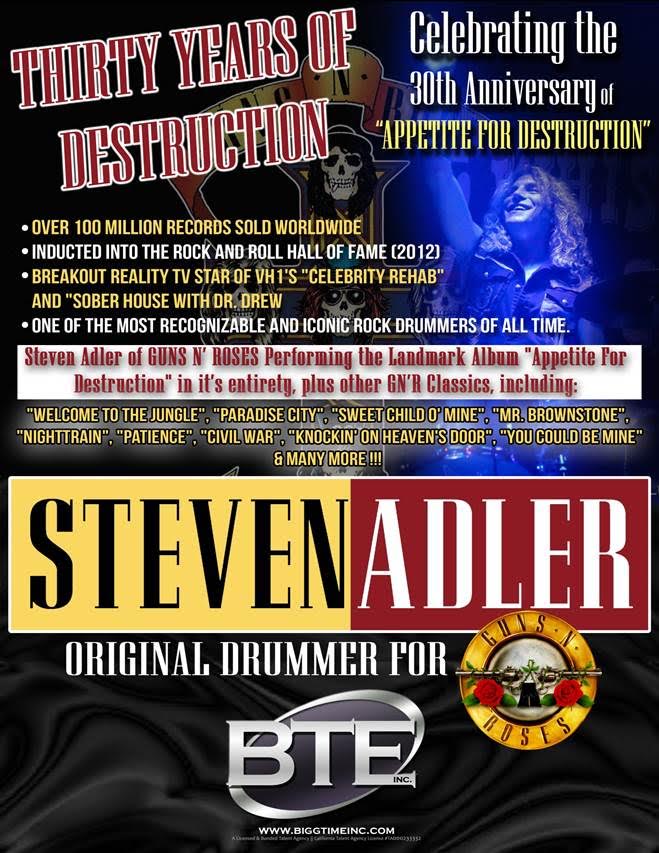 Comments
Hits total: 1010 | This month: 10