Madder Mortem - 20th Anniversary Re-Release Of 'Mercury' Album
Norwegian based metallers
Madder Mortem
have prepared a re-release of their debut studio album,
Mercury
, celebrating 20 years of its original release. This special edition of
Mercury
will be out on September 6th through Dark Essence Records, and will also contain five bonus tracks (three re-recordings and two brand new songs, based on old riffs from the
Mercury
-era). Now, you can check out the video clip for one of the bonus tracks, "Vigil", on YouTube down under. This clip, which was directed & edited by Randy M. Salo, was filmed on location in Nord-Odal, Hedmark County, Norway and Dresden, Germany.
Director Randy M. Salo (Freqstv / Stewis Media) says of the video for "Vigil": "When I first began filming the project, the band was in the rehearsal room putting the last touches on the bonus tracks for the
Mercury
re-release. When they began to play "Vigil", I immediately saw the music video playing out in my mind. Experiencing the 20 years of history between the first album and that moment, I saw a mini-version of the documentary that would combine images of the hauntingly beautiful landscape of Hedmark county in winter, with the band rehearsing and recording the bonus tracks. To give the fans a more intimate look at their journey we included many archival photos from their storied career. I hope this video will help tide over the fans until the release of the feature length film!"
Adds the band: "Vigil" is quite a special song. As one of the bonus tracks for our
Mercury
re-release, the main riff was written in the early 90s by Christian Ruud, our then guitar player. We were never able to forget this idea, so when we started thinking of bonus tracks for this re-release, that riff was immediately on our minds.
Madder Mortem
anno 2019 worked on it and added to it in the rehearsal room, and the result is a fragile and beautiful landscape of music that we are very proud of. The lyrics are very direct and honest, and balance right on that razor's edge between despair and hope that we feel is a
Madder Mortem
trademark."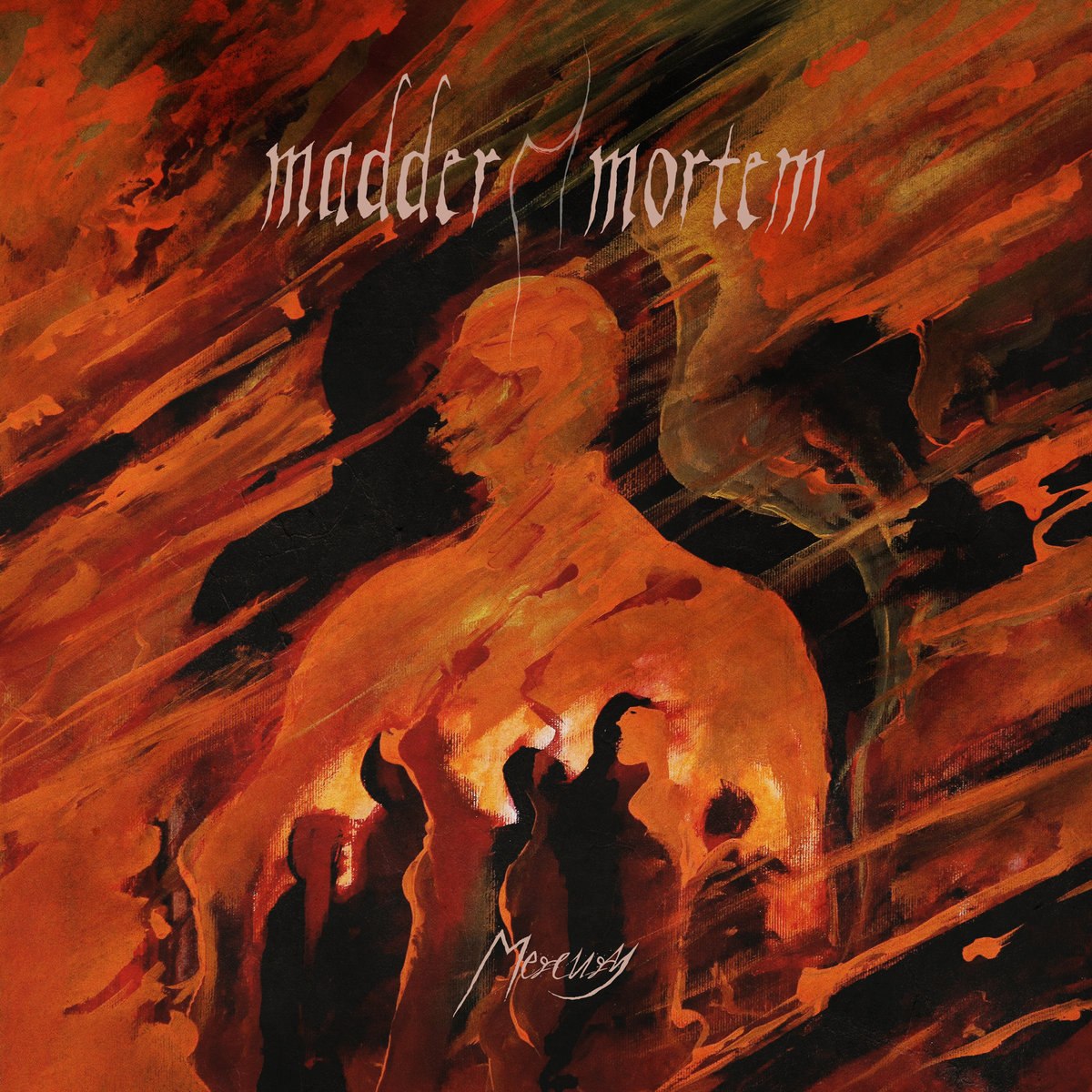 Track listing:

01. Undertow
02. Under Another Moon
03. He Who Longed For The Stars
04. These Mortal Sins
05. The Grinding Silence
06. Loss
07. The Remnants
08. Misty Sleep
09. Convertion
10. He Who Longed For The Stars [2019 bonus track]
11. The Grinding Silence [2019 bonus track]
12. Remnants [2019 bonus track]
13. Shadows Coming Home [bonus track]
14. Vigil [bonus track]
Comments
Hits total: 815 | This month: 10