Throane - Announce EP Release In October
French industrial black metal project
Throane
, operated by Dehn Sora, announce the release of a brand new EP effort, dubbed
Une Balle Dans Le Pied
. Set to land in stores on October 16th through Debemur Morti Productions on CD & Vinyl in a slikscreened case by Le 7ème Oeil.
This latest work finds
Throane
engaged in a particularly violent form of void surgery, as the diseased tissue of nightmarish Black Metal, wall-of-sound Doom, Industrial, Noise and Dark Ambient is ripped, reformed and reanimated into a lightless chimera of savage beauty.
In Sora's own words:
"
Throane
is a project based on instinct.
Une Balle Dans Le Pied
translates as 'A Bullet In The Foot', a French expression symbolizing the act of sabotaging oneself. Two tracks, forming one, exploring the language of rhythm and forming a bridge for future full-lengths. As with each release, this composition is the fruit of a short time, an accumulation leading to the need for explosion."
Cover artwork depicts Sora's sister, in echo of previous releases featuring close individuals and the personally symbolic:
"Working as a nurse in different services, her daily routine makes her face death, addicted personalities, terminally ill people. Walking through their homes, their souls. Walking on broken glass. But forced to get rid of it, at the end of every day. To stand still. And keep walking."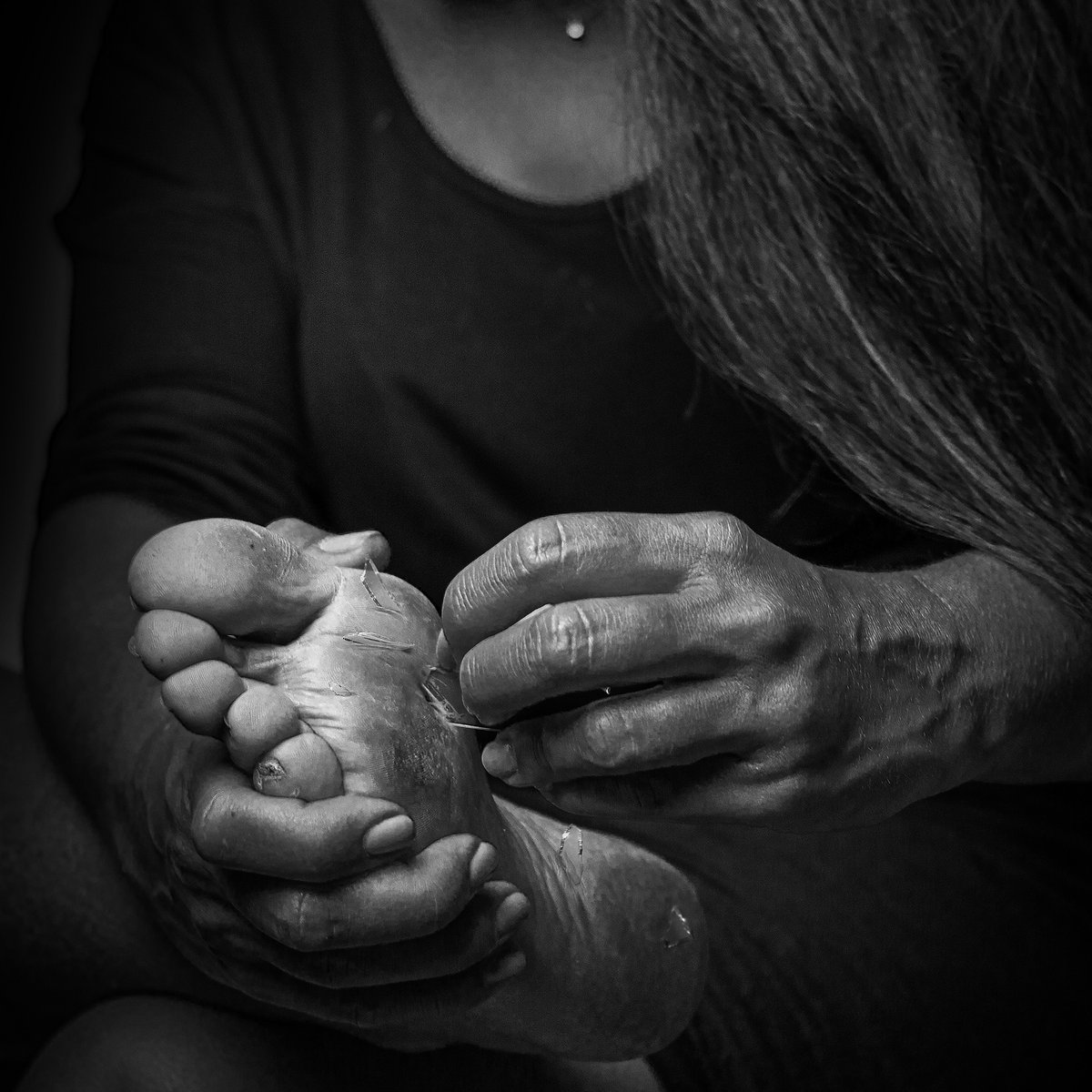 Hits total: 293 | This month: 293