Misery Index - Debut New Single
Misery Index
are proud to announce that they will release their new studio album,
Rituals Of Power
, on March 8th via Season Of Mist. Additionally, deathgrind powerhouse has unveiled the second single and official video "New Salem", now available for streaming below. Video was directed by Paul McGuire (Obscenery Films).
"
Rituals Of Power
is a disavowal and warning against the consequences of our so-called 'post-truth' age," says the band. "Each of the nine songs revolves loosely around this theme, yet each track also stands very much on its own. As an album however, they are all brought to life as one 'reanimated' monster; it's roughly thirty-five minutes of unhinged, yet cohesive, riff-driven aural ballistics. We were pissed off and on fire during both the writing and recording, and we think it shows in spades. We set out to write the best album we could, based on what we would want to hear first as fans of this music, and we could not be happier."
"Track "New Salem" sums up perfectly the lyrical vitriol and musical dynamics featured across
Rituals Of Power
. We wanted to introduce the album, not just with a straight-ahead ripping tune, but with a smack to the face; it's a wakeup call for any concerned citizen and a code red for civilization. Ugly times call for stark and uncomfortable statements, and "New Salem" castigates the faults and ineptitudes of our broken media system and the Crucible-esque, witch-hunt culture it fuels."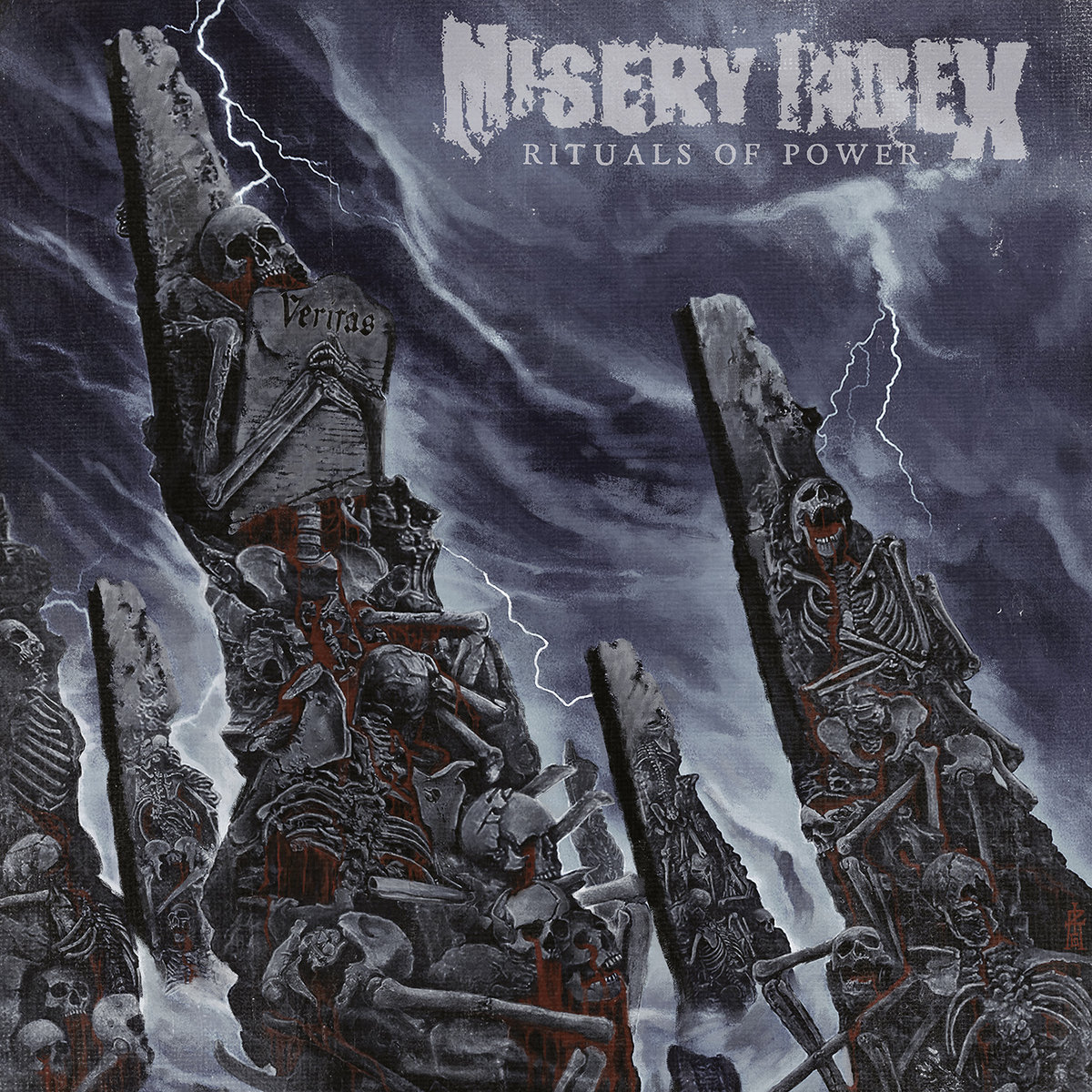 Rituals Of Power track listing:

01. Universal Untruths
02. Decline And Fall
03. The Choir Invisible
04. New Salem
05. Hammering The Nails
06. Rituals Of Power
07. They Always Come Back
08. I Disavow
09. Naysayer
Comments
Hits total: 917 | This month: 13