Orphaned Land - DVD Tracklist And Cover Revealed
Official press release
Century Media Records is proud to announce the release of
The Road To OR-Shalem
, a compelling live performance DVD by Israel's
Orphaned Land
. Set for European release on October 24th, 2011 (November 1st in the US),
The Road To OR-Shalem
is the premier Middle Eastern progressive metal crusaders' DVD debut and documents the band's incredible mission to unite warring factions in their home region through the power of music. Filmed in Tel Aviv, Israel, in December 2010,
The Road To OR-Shalem
features nearly two hours of stunning live material, as well as a 2nd bonus DVD. The bonus DVD material includes additional live footage, a behind-the-scenes documentary and video clips. A brand-new trailer featuring footage from the documentary "Vayehi Or" can now be viewed here:
A trailer with footage from the DVD's main show can be watched below:
Orphaned Land
's
The Road To OR-Shalem
DVD track listing:
Disc I:
01. Halo Dies
02. Birth Of The Three
03. Olat Hatamid
04. The Kiss Of Babylon
05. A Never Ending Way
06. Disciples Of The Sacred II
07. Bereft In The Abyss
08. The Storm Still Rages Inside
09. Sapari
10. From Broken Vessels
11. Ocean Land
12. M I?
13. New Jerusalem
14. Vayehi Or
15. The Warrior
16. Baraka
17. Codeword: Uprising
18. El Meod Na'ala
19. In Thy Never Ending Way
20. The Beloved's Cry
21. Norra El Norra
22. Ornaments Of Gold
Disc II:
01. Bakapaim [feat. Yehuda Poliker]
02. Halom Layam Hatihon [feat. Yehuda Poliker]
03. The Path Part 1 - Treading Through Darkness [drums & percussion solo]
04. Seasons Unite (from the album
Sahara
)
05. Thee By The Father I Pray (from the album
El Norra Alila
)
+ Documentary - Vayehi Or
+ Videos - Sapari, Norra El Norra, Ocean Land
+ Slide show/band photos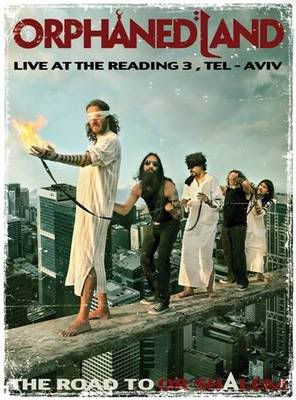 Comments
Hits total: 7305 | This month: 11