Negură Bunget - Two Departed Members Start New Band
Prophecy Productions are proud to announce that Dordeduh, the new band of the former
Negură Bunget
core members Hupogrammos and Sol Faur has signed a long-term contract with Lupus Lounge / Prophecy.
Hupogrammos explains the philosophy behind the band: "Dordeduh aims to link the two words "dor" (English: yearning for something, missing something) and "duh" (English: spirit) to the significant values that make us humans, melting together the soul and the spirit. The way one aligns one's experiences with one's own soul, the way one relates to the Universe, the way one perceives and integrates, through Intention, the perpetually flowing Transcendence, that is what defines different levels of humanity in a person, that is what makes one Human."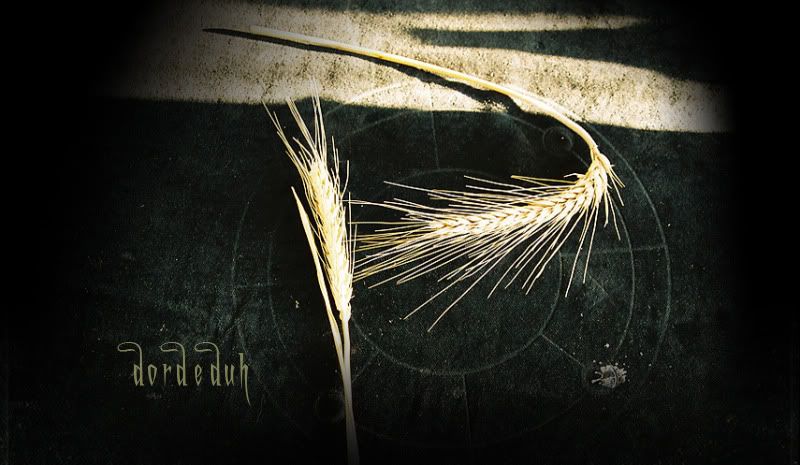 Musically, Dordeduh will follow the path opened by Negură Bunget, but the musical act will open new perspectives as they will experiment with a new way of approaching black metal as well as using traditional instruments. Hupogrammos: "It is normal for musicians to evolve and develop with every album released, but our goal is to push forward this natural development and to make Dordeduh distinguishable from our musical past."
The first material released by Lupus Lounge / Prophecy will be a 7" EP with two songs stylistically quite different from each other, but both capable to provide an idea as to how the first Dordeduh first album (due to be released later in 2010) will sound like.
Dordeduh line-up:
Hupogrammos - guitars/vocals/keyboards/traditional instruments
Sol Faur - guitars/keyboards
Guest members:
Arioch (
Negură Bunget
, live
Secrets Of The Moon
) - bass
Thelemnar (
Secrets Of The Moon
, live
The Vision Bleak
) - drums/percussion
Sergio Ponti (ex-
Illogicist
, ex-
Ephel Duath
) - drums/percussion
More info about the band on
http://www.myspace.com/officialdordeduh
.
Comments
Hits total: 3358 | This month: 5