Tarja - Announces New Christmas Album
This year,
Tarja
is bringing the festive season early with the release of her brand new Christmas album,
From Spirits And Ghosts (Score For A Dark Christmas)
on November 17th via earMUSIC. The album includes 11 Christmas classics, blending Tarja's classically trained voice with darker gothic influences.
Utilizing the sound of a grand orchestra, the Finnish singer puts a spin on traditional songs like "O Tannenbaum", "We Wish You A Merry Christmas" and "Feliz Navidad", reminding the listener of a dark movie score. Besides covering classic carols,
From Spirits And Ghosts
also features a 12th track, the brand new original "Together". This song is aligned with the dark sound of the album and embodies the theme of ghosts and mysticism throughout.
Says Tarja: "Producing a dark Christmas album in the middle of the summer is a very interesting process, especially if you are doing it by the turquoise Caribbean Sea. Significantly different from the snowy Christmas that I am used to in my home country Finland. Another proof that the darkness comes from deep within. On this album, I explored the other side of Christmas. The Christmas of the lonely people and the missing ones. The Christmas for those that do not find joy in the blinking lights and the jingle bells. "
The album is produced by Tarja, the American Emmy Award winning film score composer Jim Dooley and British producer Tim Palmer, known for his work with Pearl Jam, U2, David Bowie, Lang Lang and The Cure among others, who also mixed the album at 62' Studio in Texas. The album was mastered at Sterling Sound in NY City.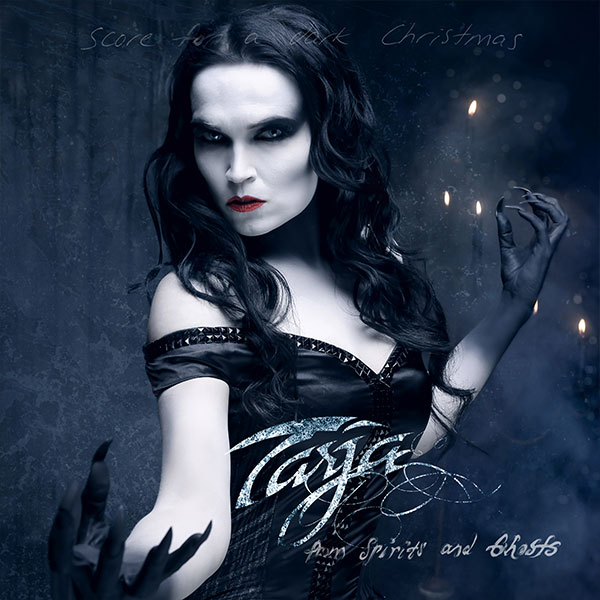 Tracklist
:
01. O Come, O Come, Emmanuel
02. Together
03. We Three Kings
04. Deck The Halls
05. Pie Jesu
06. Amazing Grace
07. O Tannenbaum
08. Have Yourself A Merry Little Christmas
09. God Rest Ye
10. Feliz Navidad
11. What Child Is This
12. We Wish You A Merry Christmas
Comments
Comments:
11
[ 1 ignored ]
Visited by:
140 users
Mort.
Account deleted
zikon

Posts: 140
From: Canada
The Shape 1973
Lord Slothrop
Nicko's Nose
Wiseman's Fear
darkthrone
Teravolt_Danny

Posts: 501
From: USA
Akula

Posts: 148
From: Argentina
BloodTears
ANA-thema
moe5512
Hits total: 2733 | This month: 44