Shrine Of Insanabilis - New Album Coming Soon, Track Streaming
On October 17th, German black metal purveyors
Shrine Of Insanabilis
will unleash their second full-length offering, entitled
Vast Vortex Litanies
. Produced by the band, mixed and mastered by Tore Stjerna at Necromorbus Studio (Stockholm, Sweden), the new record consists of seven tracks. One of them, "Invisible. Infinite. Inexorable", can be streamed by heading over to
decibelmagazine.com
.
Vast Vortex Litanies
will be available on digipak CD and trifold LP formats through World Terror Committee.
"Invisible. Infinite. Inexorable." is the 6th song on
Vast Vortex Litanies
and marks an important moment before we close the album with our final Verdict," comments the band. "It is our nod to the undisputed sovereign over the danse macabre - as we proclaim in the first line of the song. We leave any further interpretation to the listeners."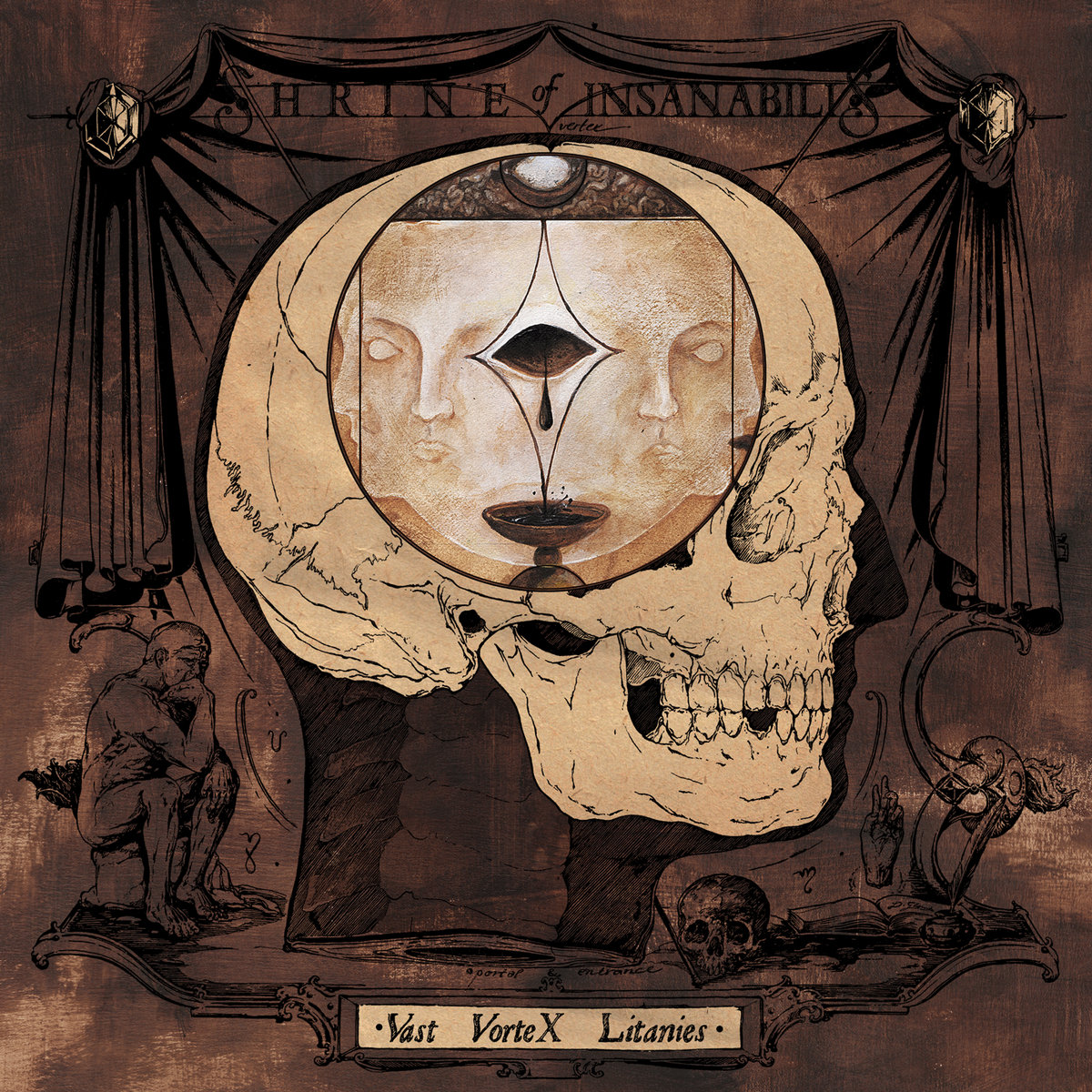 Artwork by Dávid Glomba
Official tracklist:

01. Parallax Endeavour
02. Lusting After A bBurning Star
03. The Last-Born Tyrant
04. Vertex
05. Mother And Executioner
06. Invisible. Infinite. Inexorable
07. Verdict
Comments
Hits total: 604 | This month: 6